Episodes
Wednesday Dec 07, 2016
Wednesday Dec 07, 2016
Have you ever heard development advice and automatically thought that it didn't work for you because it came from the mouth of someone whose expertise was in big national nonprofits? Then today's show is for you! David Garris, Foundation Director of The St. Elizabeth's Hospital Foundation has worked in nonprofits big and small and shared with us the challenges and all the benefits that come with being a staff of one or two.  
Connect with Us!
Natalie on Linkedin
Marjorie on LinkedIn
501Crossroads on Facebook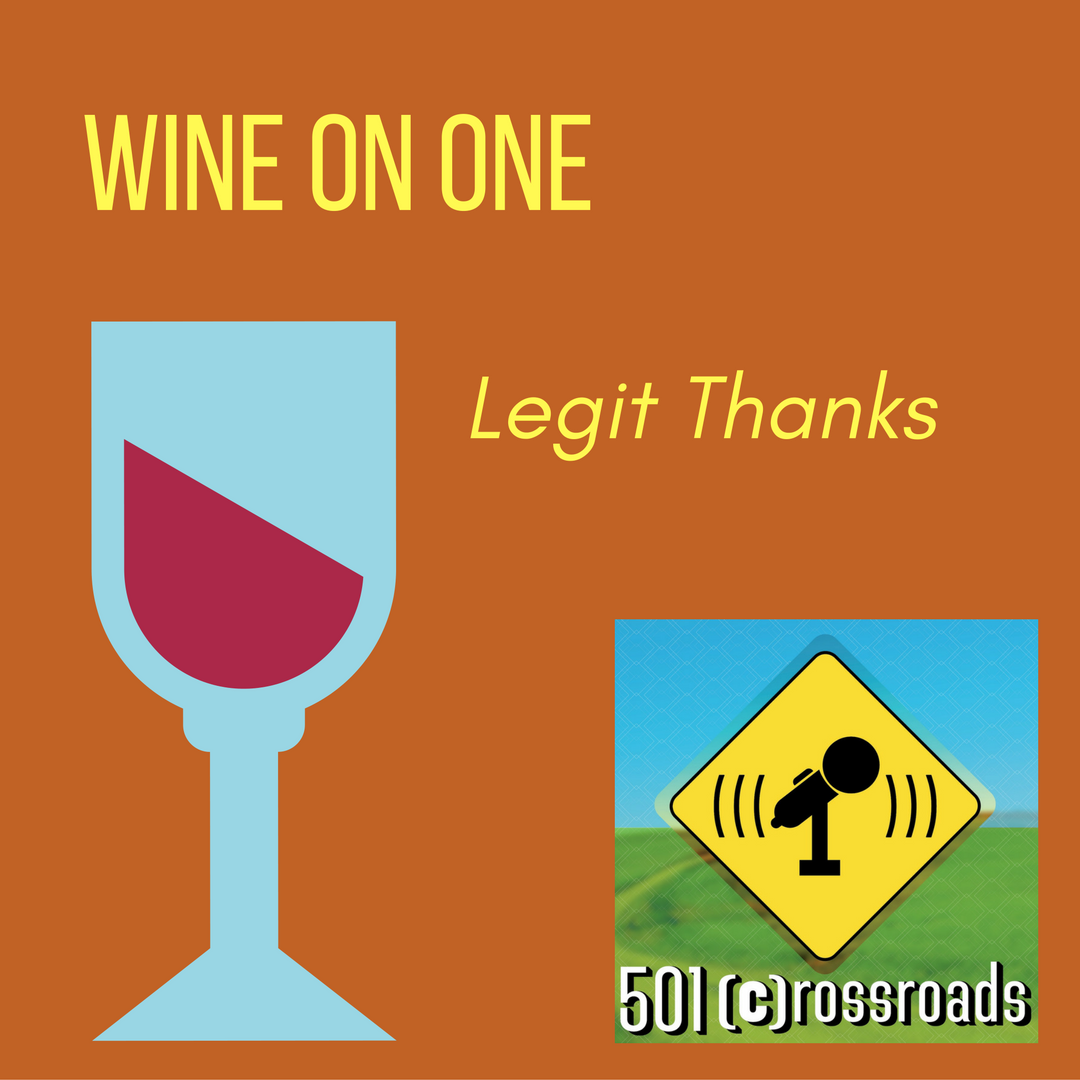 Tuesday Nov 22, 2016
Tuesday Nov 22, 2016
Right before Thanksgiving, Marjorie and Natalie crack open a bottle of wine and talk about something that drives Marjorie completely nuts... requests for donations pretending to be thank you or holiday cards.  Pros and cons, rights and wrongs, we cover them all in the latest Wine on One.  
Connect with Us! 
Natalie on LinkedIn
Marjorie on LinkedIn
501Crossroads on Facebook
Friday Jul 22, 2016