Episodes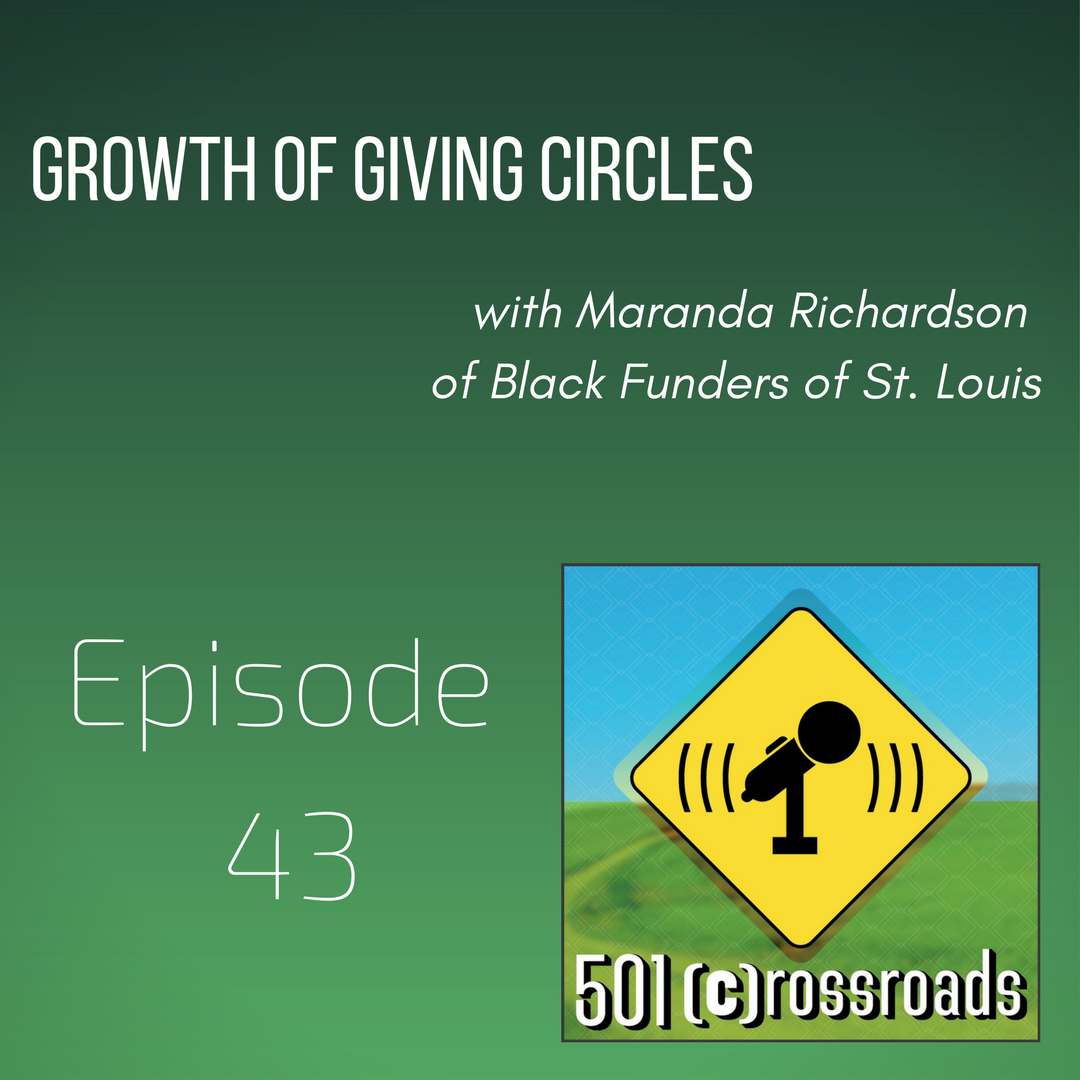 Tuesday Aug 29, 2017
Tuesday Aug 29, 2017
One in eight donors have given a gift through a giving circle and they're on the rise.  
Giving circles are groups where each person in the group puts money in a pot and collectively decide where the money goes.  For years, the image most people had of giving circles was of rich, white women, but that's changing.  According to a study by Connected to Give, nearly half of all giving circles are under 40 and Americans of African, Asian, and Hispanic descent are joining giving circles at twice the rate as non-Jewish whites. 
Maranda Richardson, a founder of the Black Funders of St. Louis (BFSTL), stopped by to talk about what giving circles are, how to start a giving circle, and how nonprofits can find a giving circle that matches their mission and how best to work with them.  
Connect with Maranda by emailing blackfundersstl@gmail.com, going to their website at www.blackfundersstl.com or reaching out on Facebook and Twitter. 
Look for a great giving circle to be a part of OR seek funds from, visit the Community Investment Network.
Connect with Us!
Natalie on LinkedIn- https://www.linkedin.com/in/nataliejablonski
Marjorie on LinkedIn- http://www.linkedin.com/in/marjorie-moore  
501Crossroads on Facebook- http://www.facebook.com/501crossroads
501Crossroads on Twitter- http://www.twitter.com/501crossroads